I am really pleased with the coats from Hurtta. They are designed for active dogs. Gino and Asha were playing jumping and chasing each other after I put coats on. They seems to be very comfortable.
Gino in his winter coat size 24"
26" may work better for males.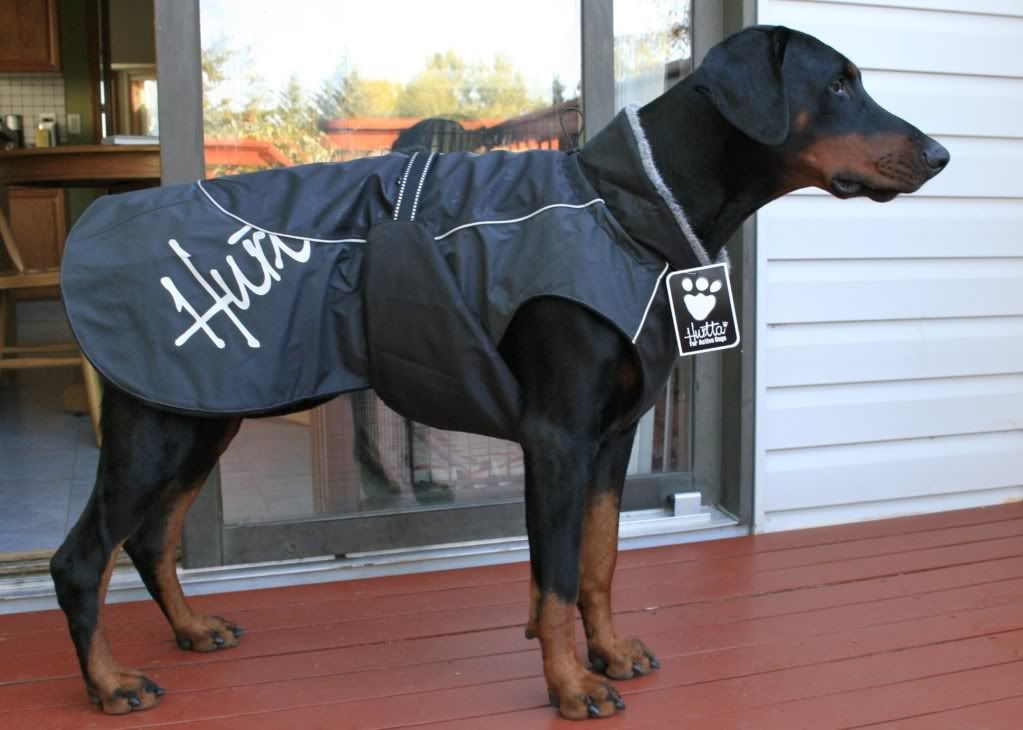 I was lucky Asha was settled for a few minutes :-*
Size 24" fits her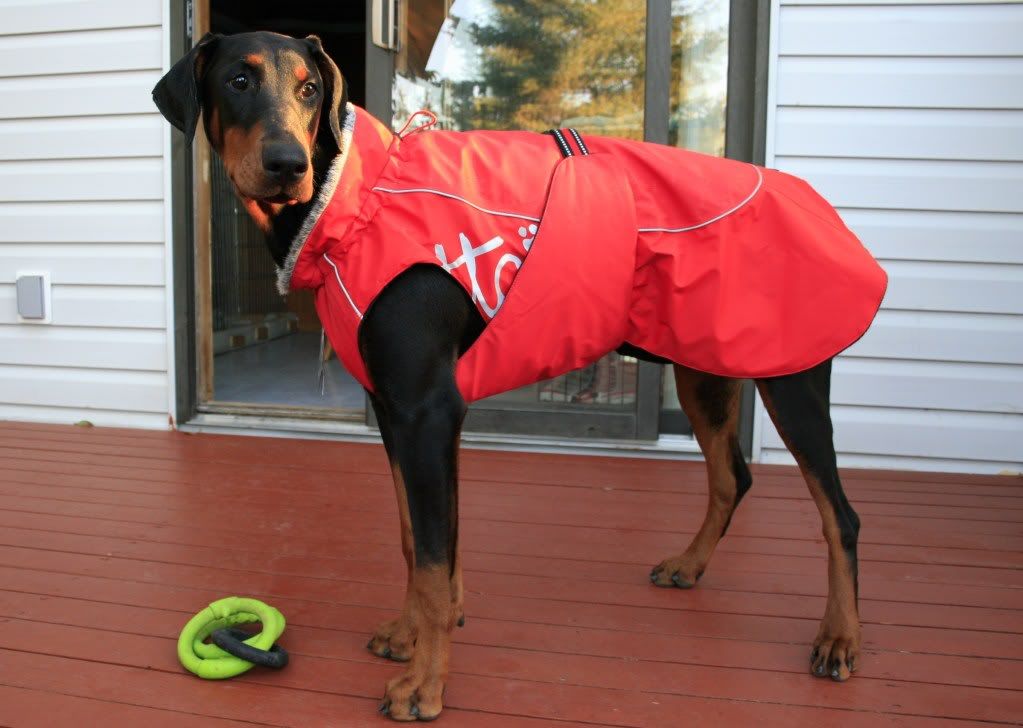 With rolled up fur... looks not bad.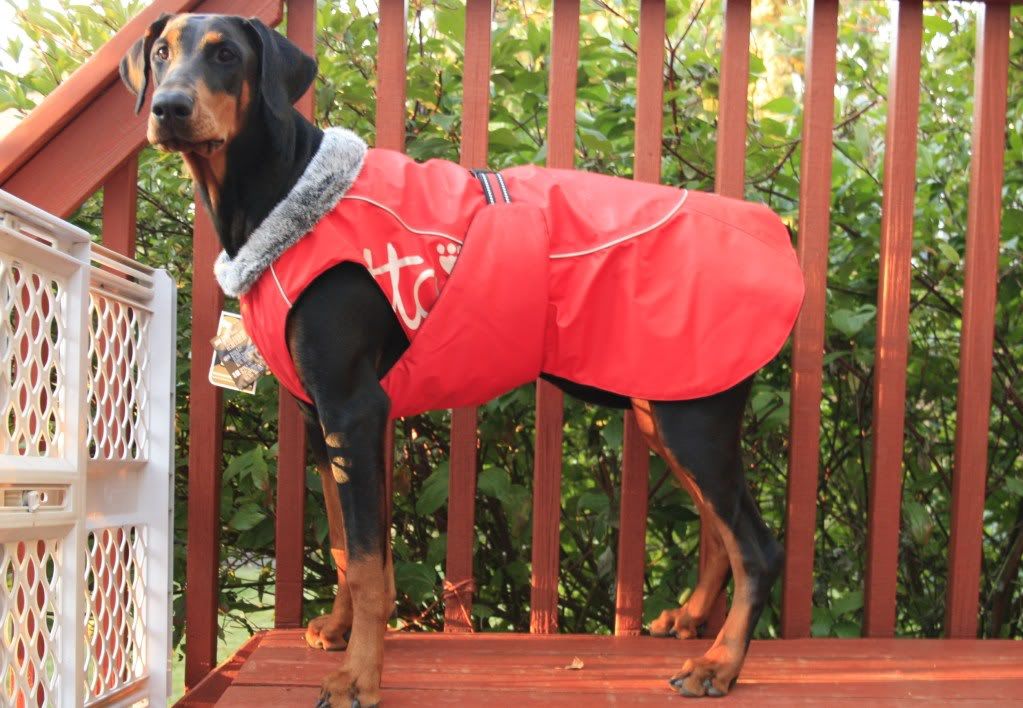 Asha is back to zoomies
not showing any discomfort.
Rain coats
are light and don't restrict dogs movement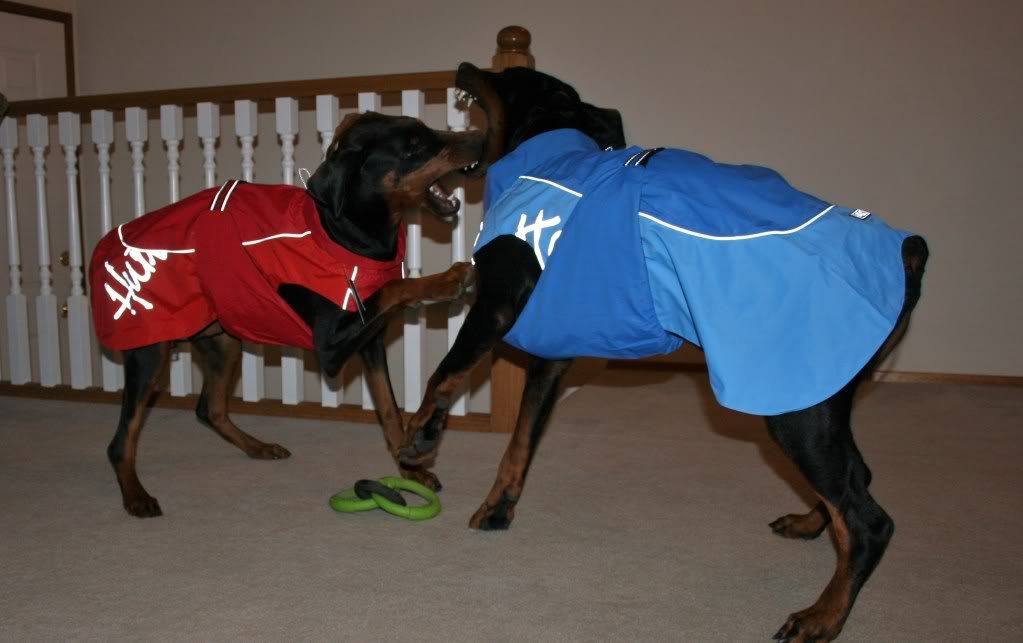 Asha in her new rain coat.
She smells better in her new coat... LOL!
Visibility vest
are very handy for our walks in the darkness
Asha is a big girl. I can not believe she is only 8 months.
"I love you" in doggy language
Gino loves when Asha licks his ears... awwww... love!
We bought coats and vests from Euro Dog Designs
Active Wear