Discussion Starter
·
#1
·
Hi DT, I'm in the middle of planning our annual backpacking trip and I can't stop thinking about how last year, on our longest ever trip and for the first time ever, Vegas got very sore feet. None of us were expecting it, and poor Vegas had to have her little feet wrapped by me. (see the picture)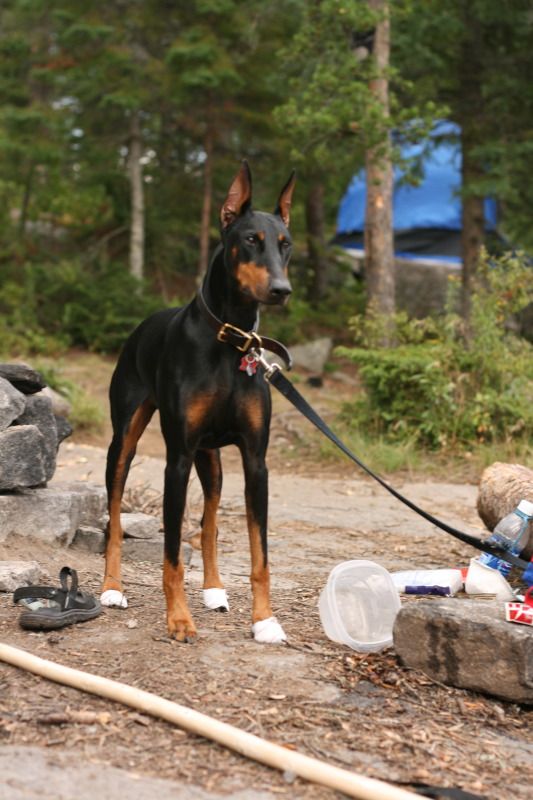 I keep going back and looking at ruffwear booties, I love the brand but I can't decide whether we need them. I'm not sure if her feet are going to be bothered again since that was the only time it's ever happened, and we'll be in a different area with different terrain this year. The boots are also a little pricey for something that I don't know if we'll even need, or if she'll consent to wear.
I thought about different brands, since other ones are a lot less expensive, but with something that would get so beat up I think I'd want the highest quality- and ruffwear certainly doesn't disappoint.
SO! Has anyone used these? Has anyone hated them? Would you say they're awesome and 100% worth every penny? Does anyone out there love a more affordable brand just as much?