Discussion Starter
•
#1
•
All of the Dobereich Dobermann owners get together every couple of months for hikes, outings with our doggies, etc. We had a meet this past weekend at Rattlesnake point in Milton, Ontario, hiking for a few hours through some lovely trails. About 22 owners and 13 dogs made it out I believe the count was! We even had a new member who recently got his pup this summer drive up from Quebec with his wife.
It was amazing to see the dedication and meet these two people! We always have a blast sharing stories and getting our pups together to play. It is always a leashed event, as we are safe and know who gets along and who doesn't by now
. The kids all have fun, get a bunch of love from everyone and sleep for about 2 days after haha.
Our breeder Monica was able to make it out this time, and I am sure she had an awesome time seeing all of her clients and puppies all in one spot enjoying each other. I wanted to do this post to show what a unique group we have, and to say how proud I am to belong to a tight knit family like this. We will always have a special bond between all of our dogs and hopefully these meets continue, as they truly are unique and amazing. All of our dogs were on their best behaviour and truly represented the breed well in public. I was so proud of everyone! We had a lot of attention, people asking about dobes, and we got opportunities to educate others, which also is a really important aspect about these meets.
Here are some photos, tried to leave people out, but there is one large group shot at the end I had to post!
We did have a Dobereich member take professional photos, "Bo Casey Photography", he did such a great job, you will see his photos watermarked! Enjoy.....
my (big) little girl @ 6.5 months.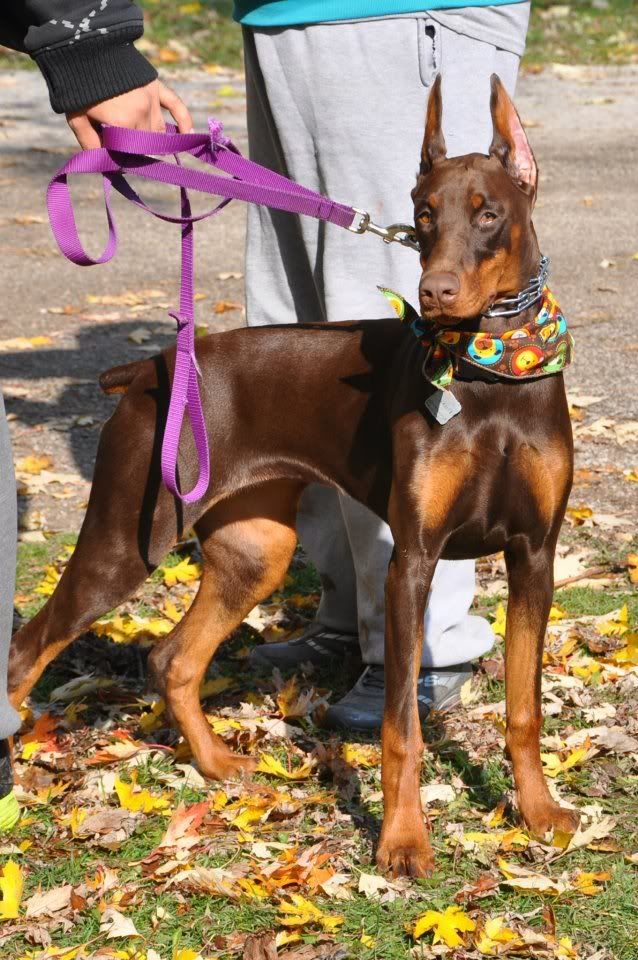 Scar & Jack the brat..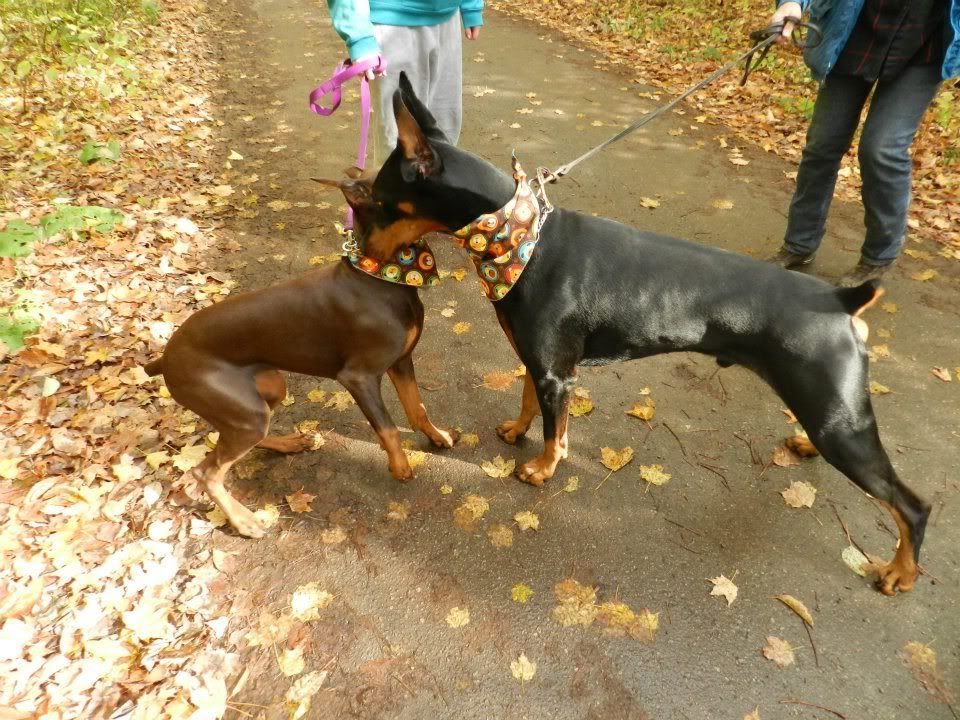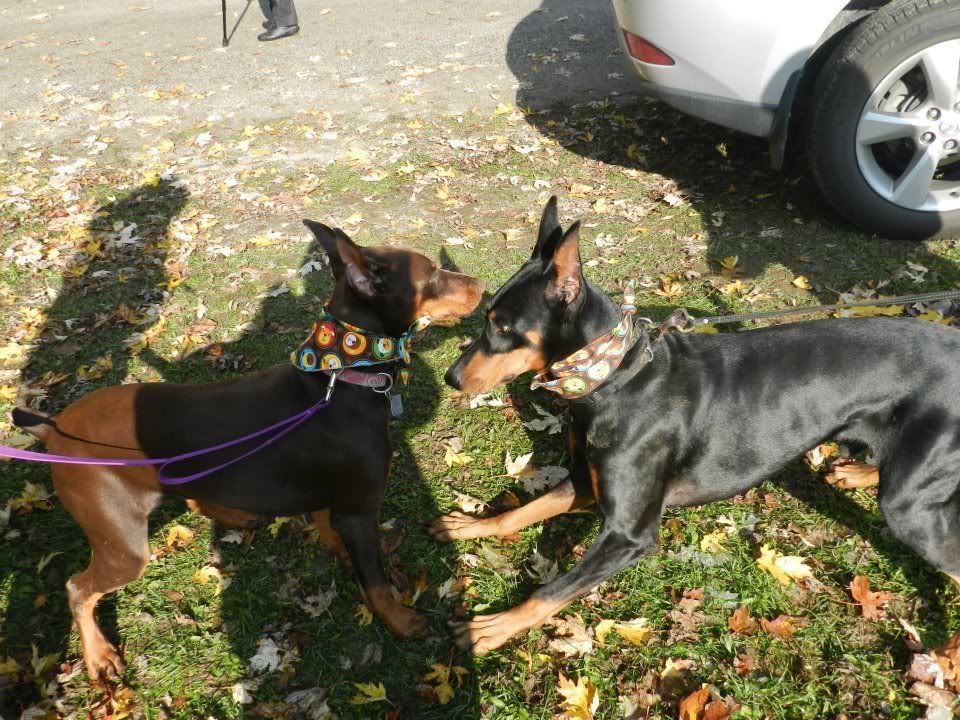 Scarlet and her "twin" Zeus, the only two red heads!!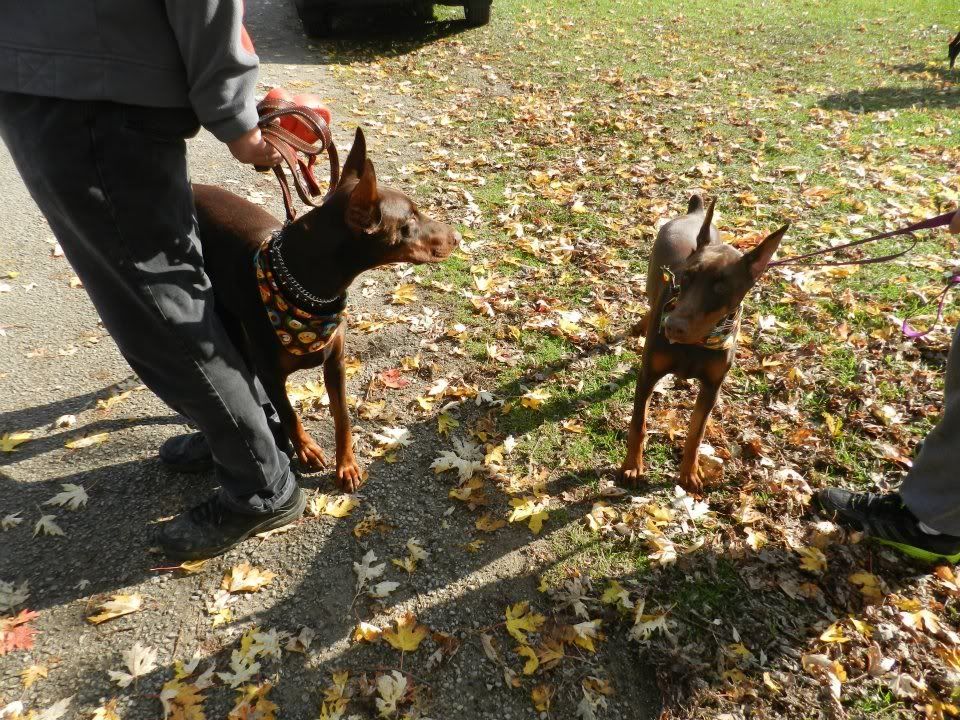 The breathtaking "Dante"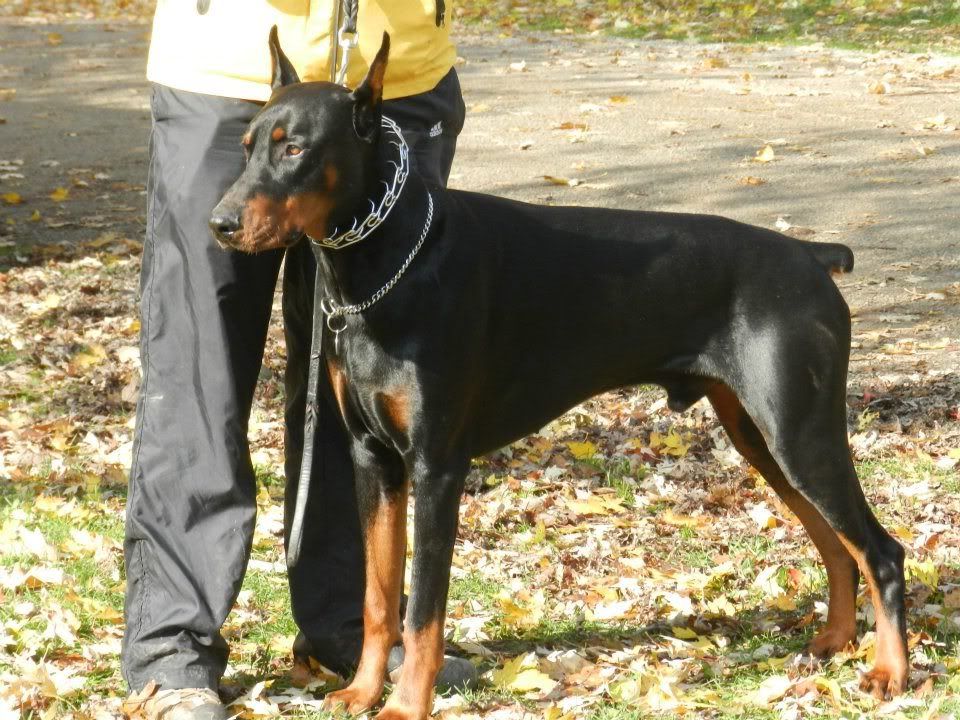 Dante and little sis Kazi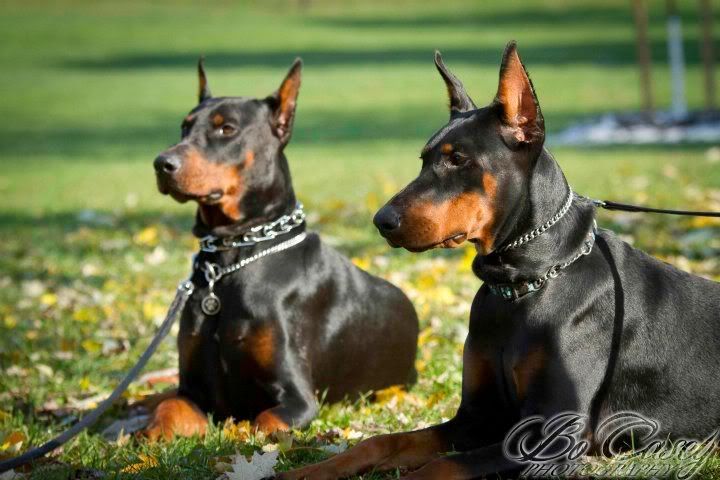 Scarlet & Daddy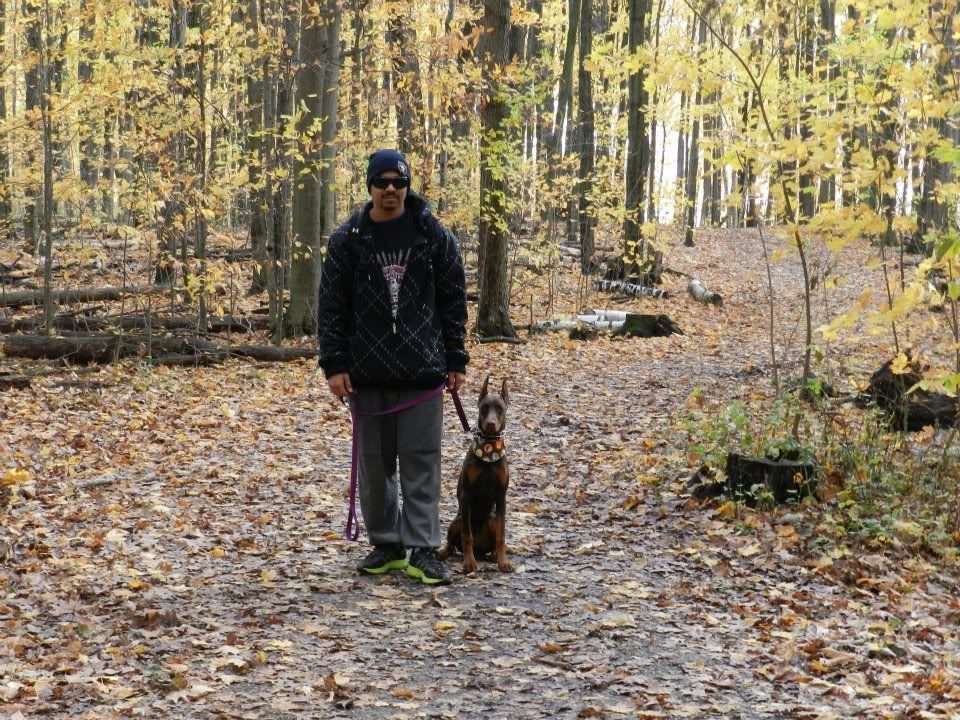 Scarlet & Dad again!
Group shot 1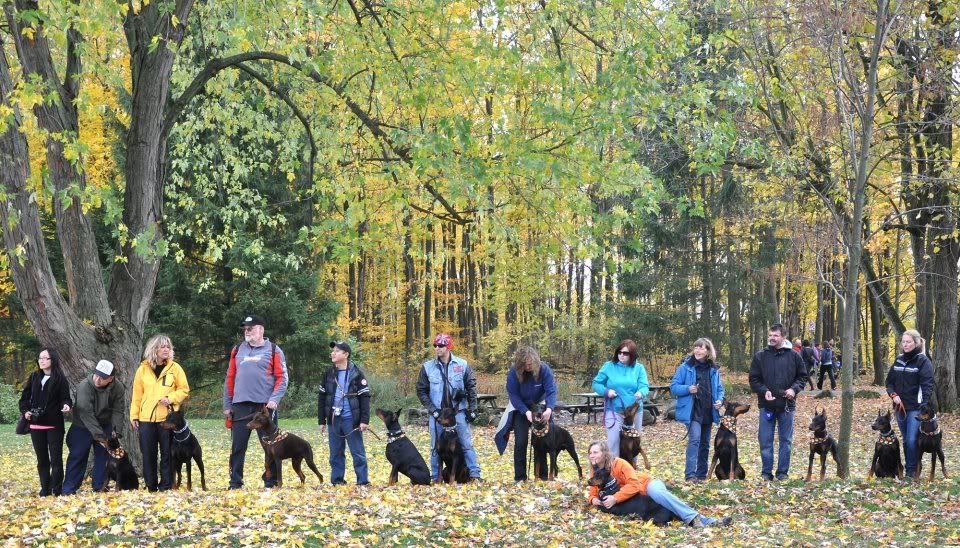 Official group shot by Bo Casey Photography