Discussion Starter
·
#1
·
Okay, I know I've heard people post this before but experiencing it first hand sure is something...:rolleyesww:
I'm in the butcher shop stocking up one bones for Cato. And I mean seriously stocking up. The girl behind the counter says "You must have a lot of dogs or one reaally big one." My response, "I have a doberman and am going out of town, so I'm leaving these for my brother to give to him."
"A doberman! How sweet, I love dobermans."
Me (cause I'm a proud momma) "Want to see a picture?"
"Of course"
....Shows attached photo...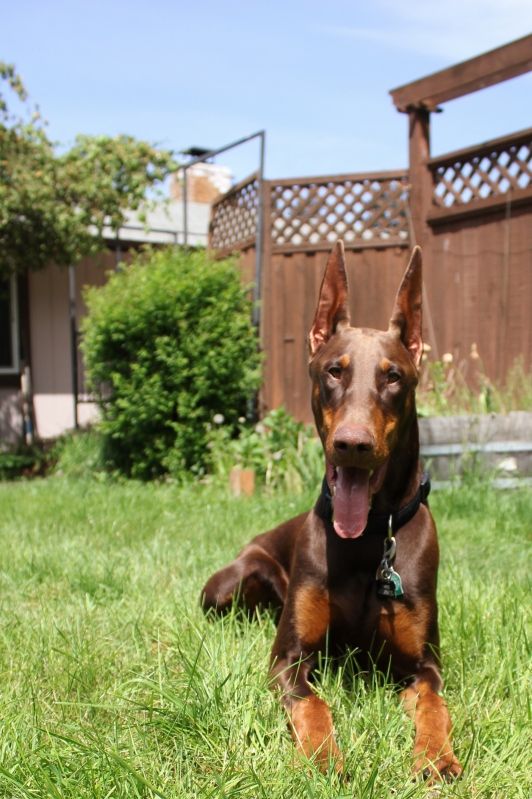 "Oh! I am so glad you didn't have his ears cropped!!"
"Um, they are cropped..."
"Oh.... why? You don't look like someone who would crop a dog."
"Well, he was a show prospect. The breeder does it early, so it was done before we bought him."
"Oh but it's so mean. Imagine if we cut babies ears!"
"We circumcise little boys..."
"Oh, well boys don't count."
*Sigh.*
I was floored... still am to be honest.
I guess this will be more common than I thought.
Anyone want to share what your responses would be or are in these situations?
I literally used the "circumcised" one with my own grandfather when he said "what if we did that to kids, that would be wrong."
I think it's my favorite.:roflmao: