Discussion Starter
·
#1
·
Hey all...
We're less than a month away from "fireworks season" here in the U.S. For many dogs, this is an awful, awful time of year. Some of you may have dogs that have never cared about noise, and some of you may have dogs that hate them! For those that have those that don't care, keep in mind that noise sensitivity is more likely to develop as a dog ages, and there are some things we can do to help "prevent" it, but sometimes you also just can't...and then there are really good strategies to help dogs who DO develop an aversion to some noises.
If you're looking for some resources, this very long, VERY detailed resource is, BY FAR, the BEST I've ever seen for helping dogs with noise phobias. It will give you many, many options to help your dog, from natural remedies to some suggestions to ask your vet about if your dog is really struggling. It also will walk you through what preventative strategies there are (especially good for all of you with puppies and young dogs!) - things we should all keep up with, as well as "emergency measures" to take if your dog is having an unexpected bad reaction RIGHT NOW.
I'm sharing this because I think it's incredibly valuable. I have it bookmarked, and refer to it really often. The author, Karolina Westlund, has a phD in ethology and teaches behaviour management from a welfare perspective
You will find a ton of scholarly links at the end, too, for further learning and to back up the research presented.
Happy reading!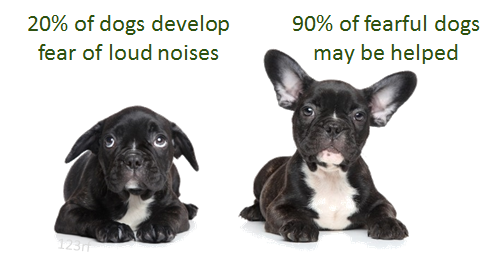 30+ proven techniques to deal with noise phobia

illis.se