Discussion Starter
·
#1
·
So I don't post pics forever... then I flood you guys with them
Out on the porch waiting to visit grandma's on Mother's Day... Do you like her new collar? It's a light tan rolled leather one, I had a black one for her a year or so back, and I thought the light color might look sharp with her tan points...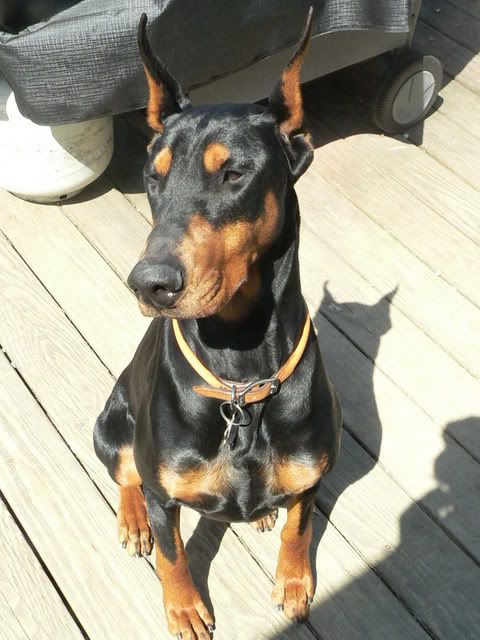 On Grandma's porch, after hours of playing
Finally, crashed tonight after our training session
She's been so noticably
much
happier since we have gotten back on track with the training sessions that we've missed doing since like last fall. She's been much clingier too. She had gotten in the habit of being bad, and sneaking into Zack's room or my room and climbing on the bed (NO NO!), but since we've started working daily again, she's insistent on staying in the same room as me again, which I love of course!
On the newly appointed "Lexus only" bench thing... (complete with pillow of course)