Discussion Starter
·
#1
·
I have often wondered if Doc's Wobbler's Syndrome could be a result of poor conformation. I am posting two pics. One is from when he was a puppy and was being stacked by the very nice lady who helped us post his ears. The second is a pic from when he was a year old, not very stacked at all but just focusing on something in the distance and pulling at the leash.
His back / topline really changed!
I see quite a few "euro" dobes with backs / toplines that make me cringe and whenever I see it, I want to make a comment along the lines of "watch out for Wobbler's" but I am not sure if the two are even connected.
Feel free to critique away, I would be curious to hear what people have to say about Doc's conformation
He is neutered
I am just wondering....
Baby Doc stacked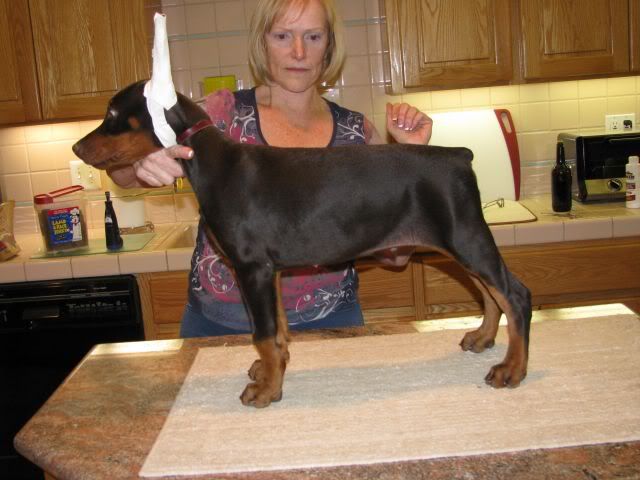 1 year old Doc