Discussion Starter
·
#1
·
Hello all!
My wife and I recently adopted a mixed breed puppy. She was listed as a "Hound mix" but I believe her to have some Doberman in her, having grown up with 2 purebred Dobermans. Her head shape and ears indicated Doberman versus the long ears and droopy lips of a hound, and her color markings are identical to a doberman except for a white patch that runs from her chest down her belly. She is similar in size and build to our old Dobermans but not quite as lean and athletic. Also she has a "bark" rather than "bay" expected from a hound.
Does anyone have other ways (short of a DNA test) to tell what her breed may consist of? Here are some pictures.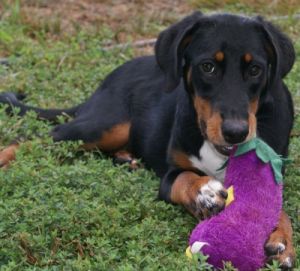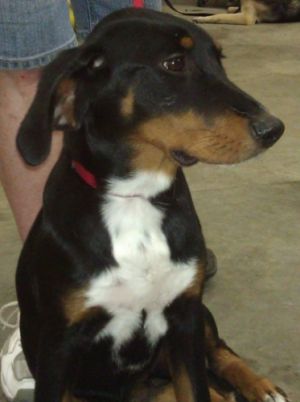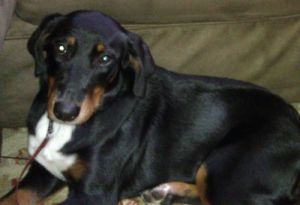 We both come from "dog families" but she is the first dog we have had sole responsibility for, so we have lots of questions, but trying to understand more about her breed/genetics seems like it could answer some questions.
Thanks!