·
Dobes stole my heart <3
Discussion Starter
·
#1
·
Well, since Bella is always so mad at me and insists on eating floor boards and door frames whenever I leave her at home we decided to get her a new crate for when I have to be gone. she seems to like it plenty well when I am home, however, when I leave is a different story! lol. We are getting used to it slowly, and working on adjusting to it when I am not home. I have gotten her a Kong toy to have while in there, and it is good until the food runs out, then its back to her loudness. Here are a few pics of her and her sister Nexus in the crate.
gotta check this place out ..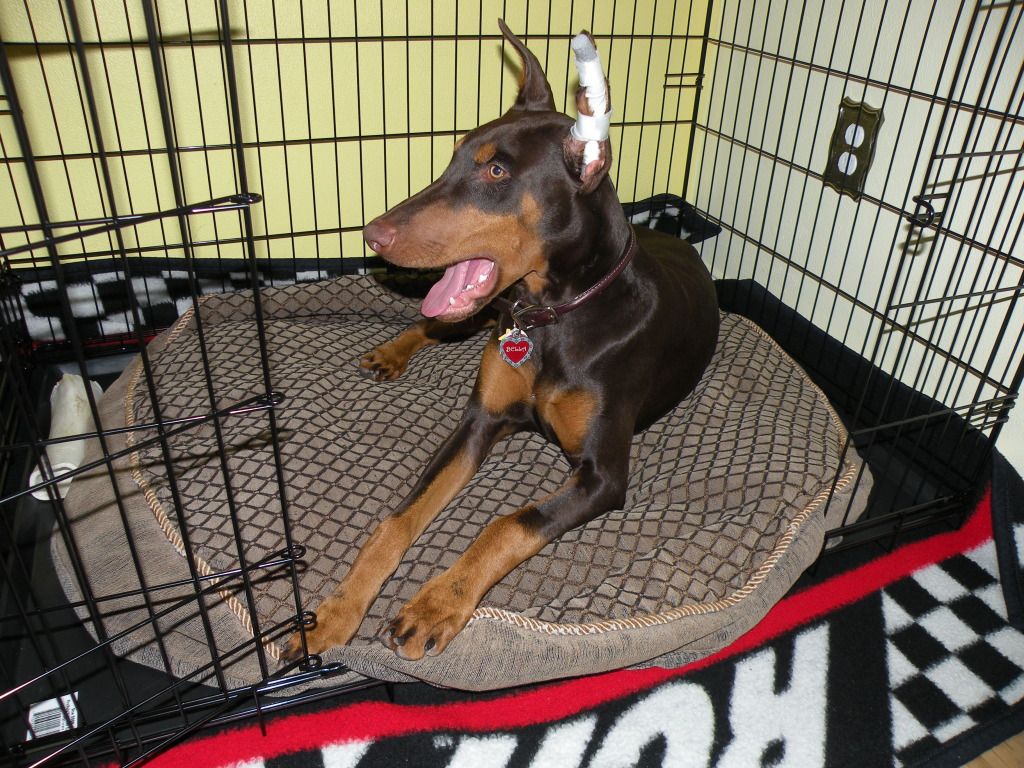 wait mom! dont leave!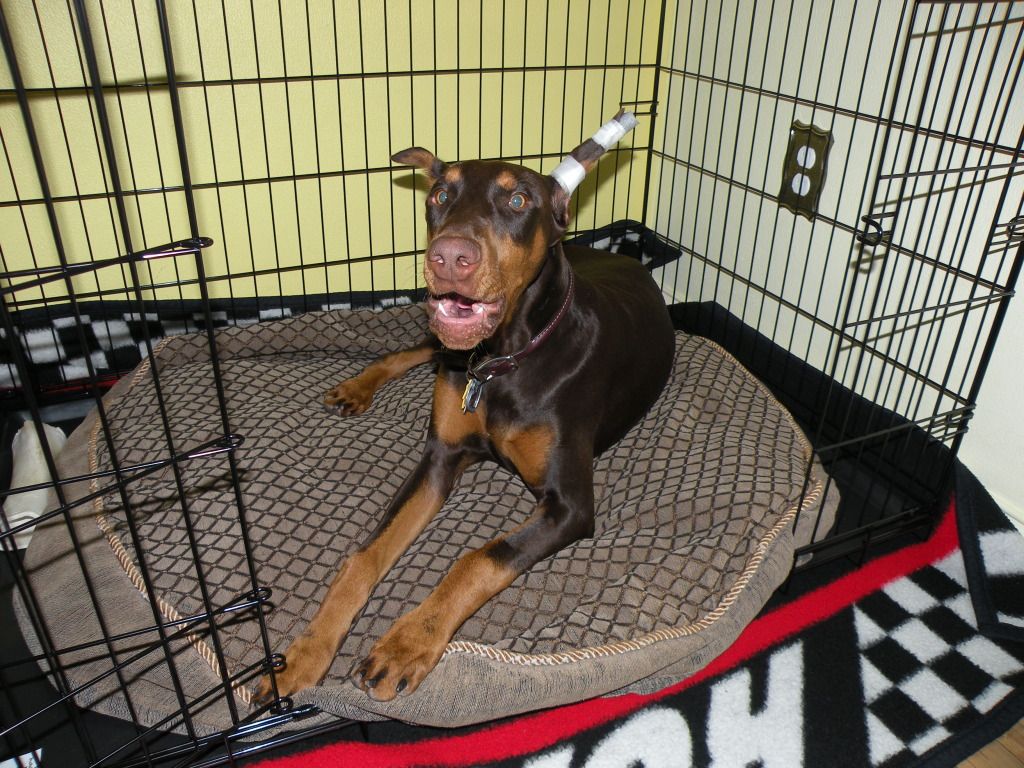 oh, ok, theres the bone, whew!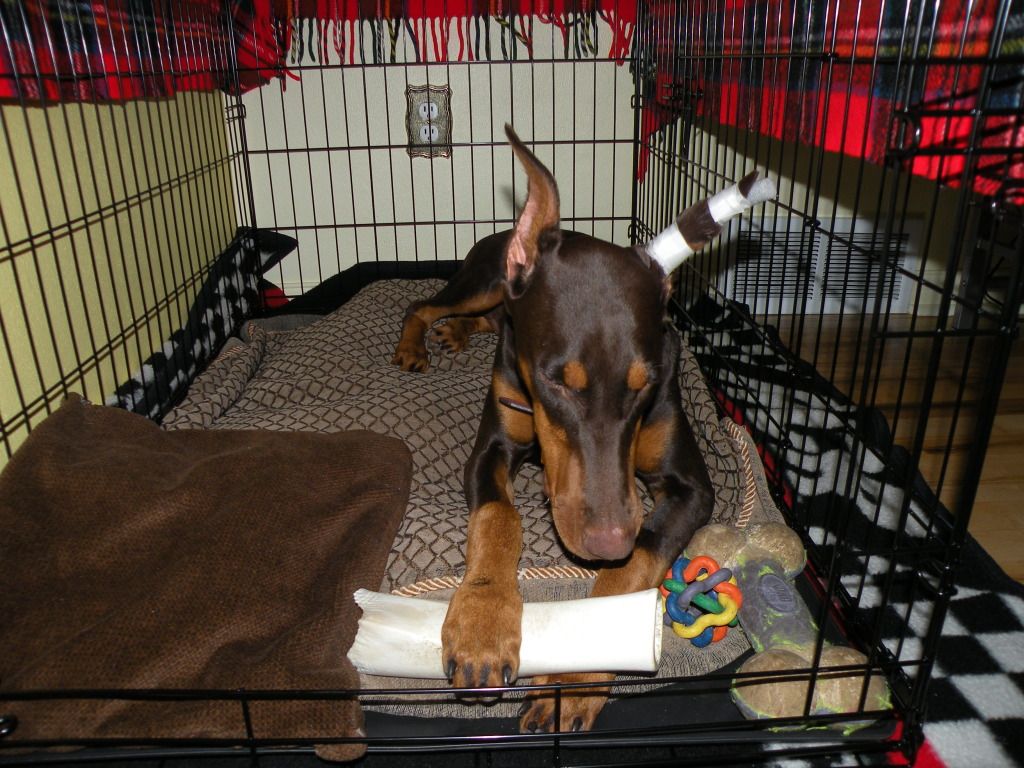 seriously? you are joking, right?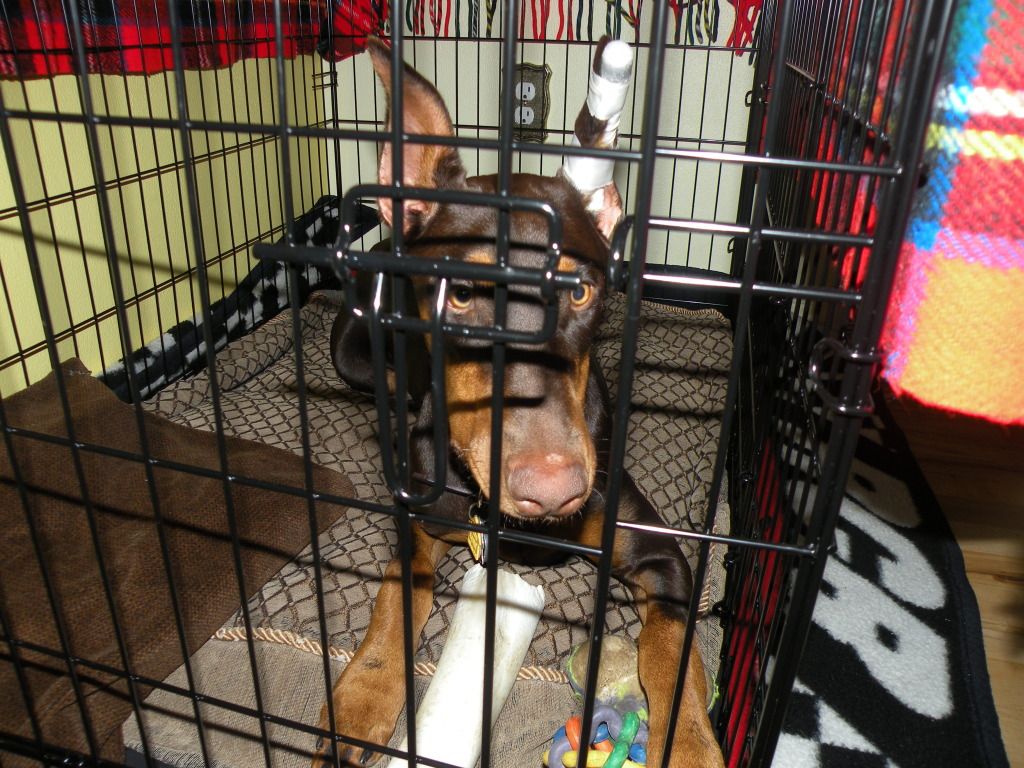 ok Nexus, you can come in, just dont crowd me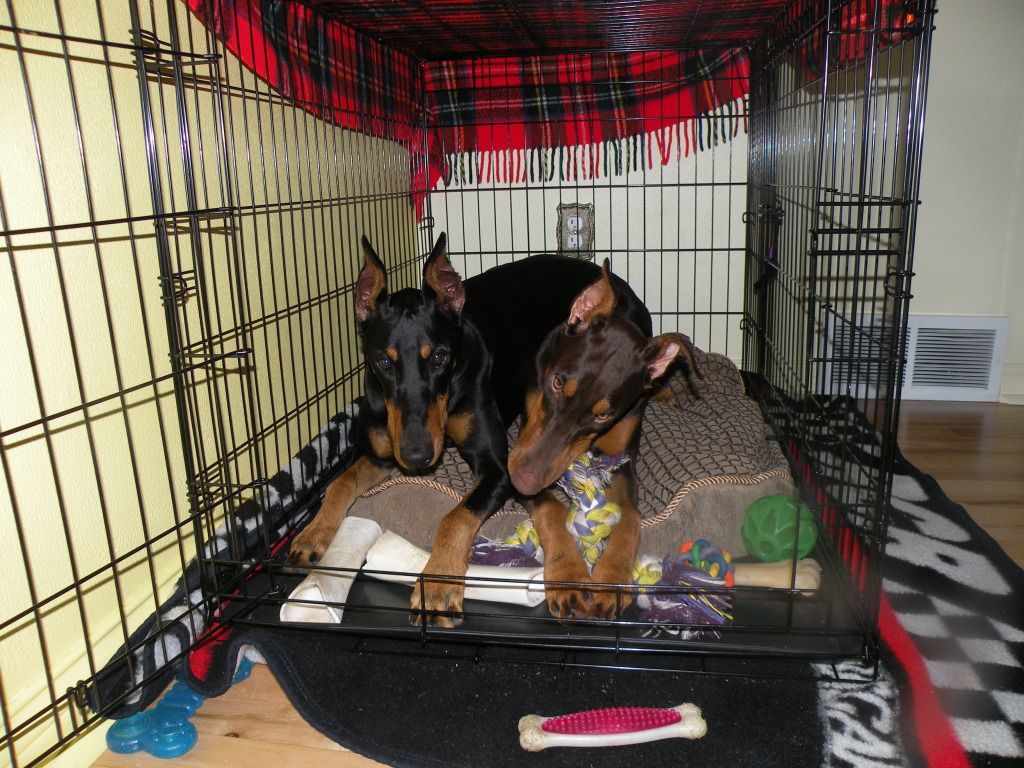 HEY! I said dont crowd!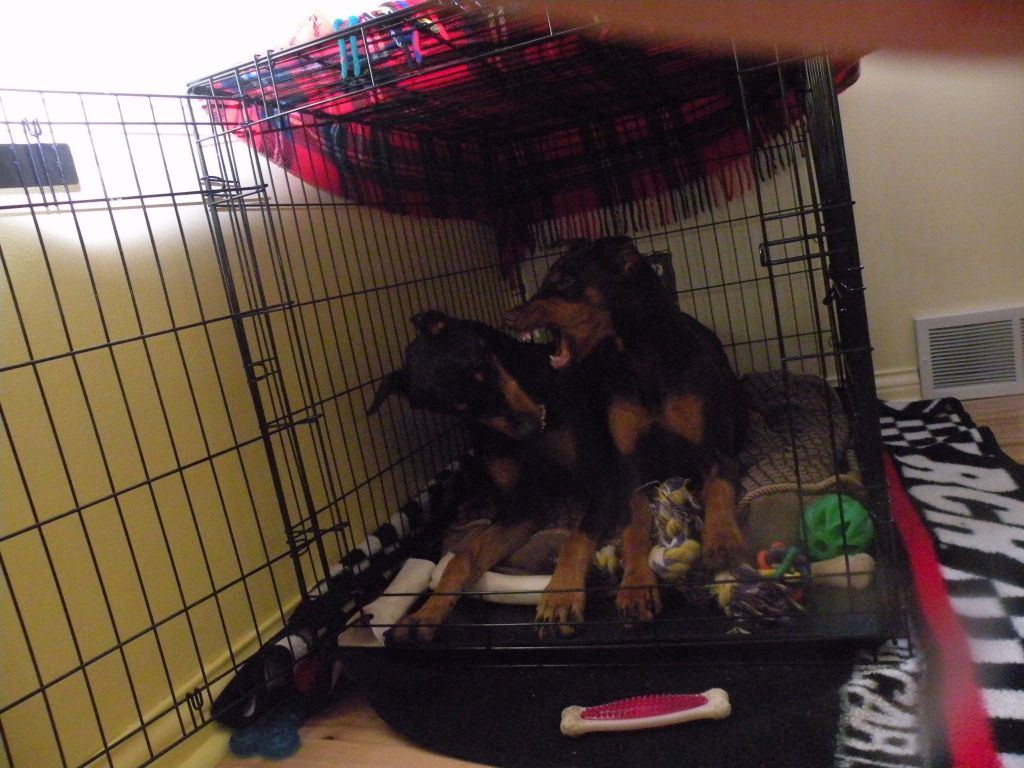 Nexus: but I only want this toy here ....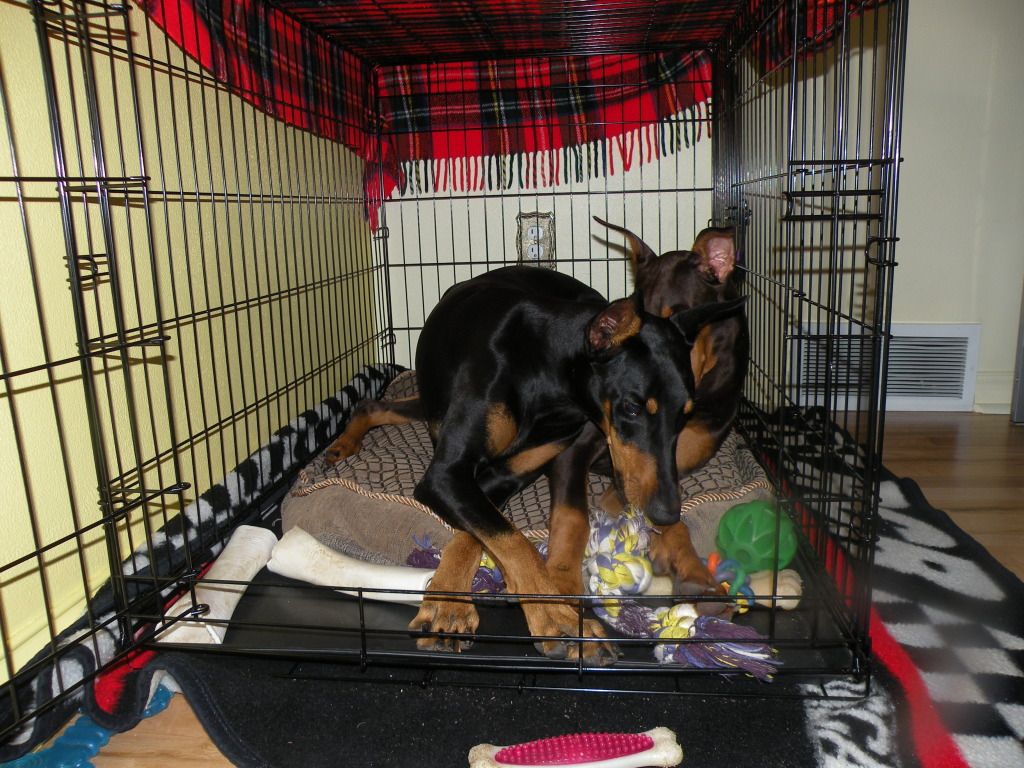 Nexus: Ill just drag it over here, no bother ..