Discussion Starter
·
#1
·
They are both enjoying the beautiful spring weather with lots of sun baths and play.
After every rain it is a serious Doberman job to rout out all the moles on the property. They dig huge tunnels in order to catch them but luckily the moles are in the meadow or edge of the woods. Because I have such vigilant mole hunters, the furry little destroyers never make it up to my gardens! Here is Bella after a hunt.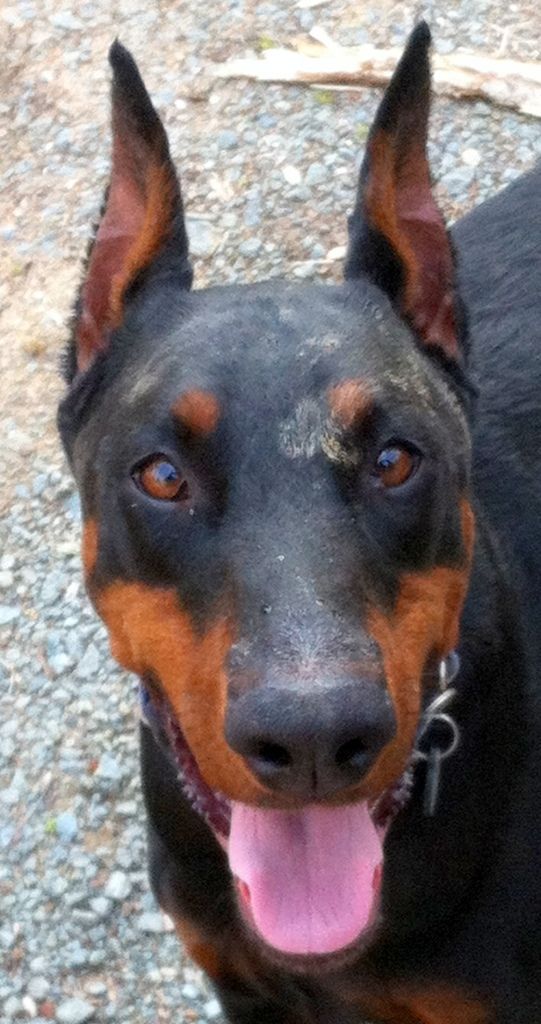 Lazy play after a busy day on the hunt. Notice the muddy coats - baths always required after mole evacuation. Can any other breed hold as much mud in the feet as Dobermans??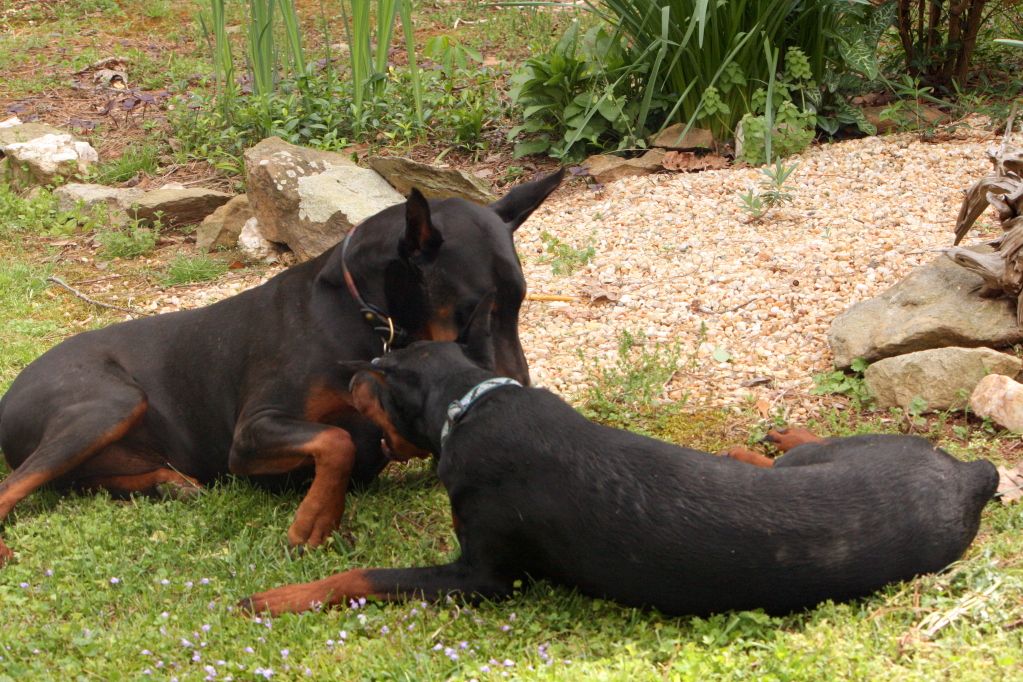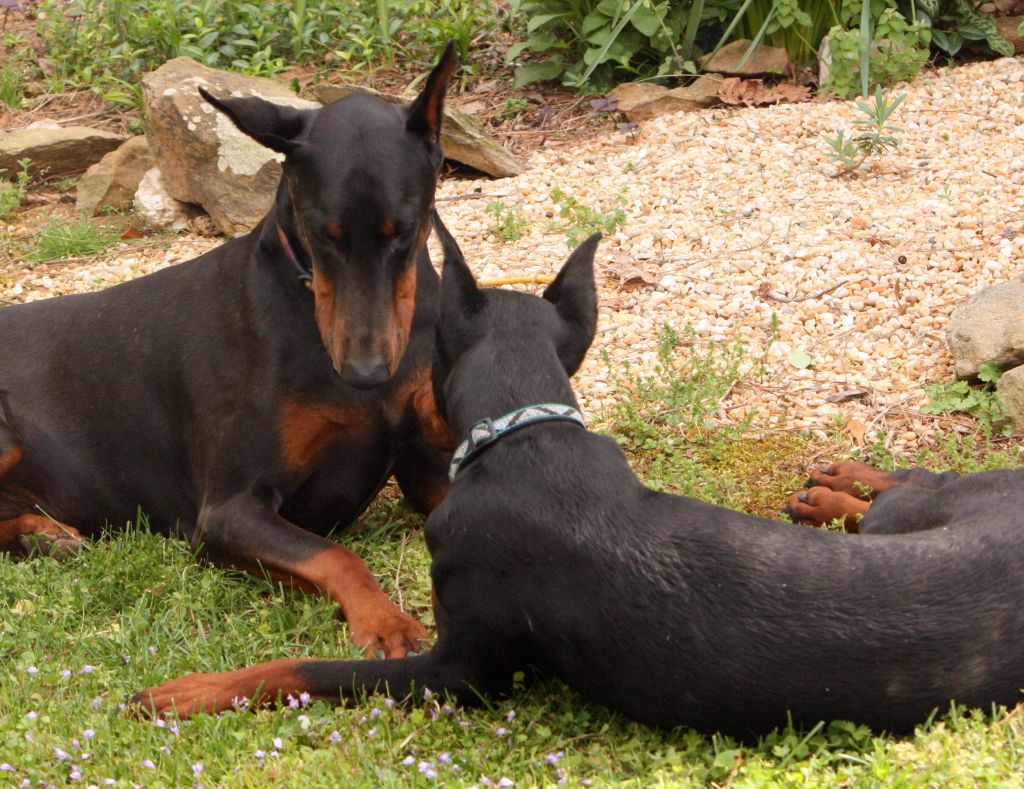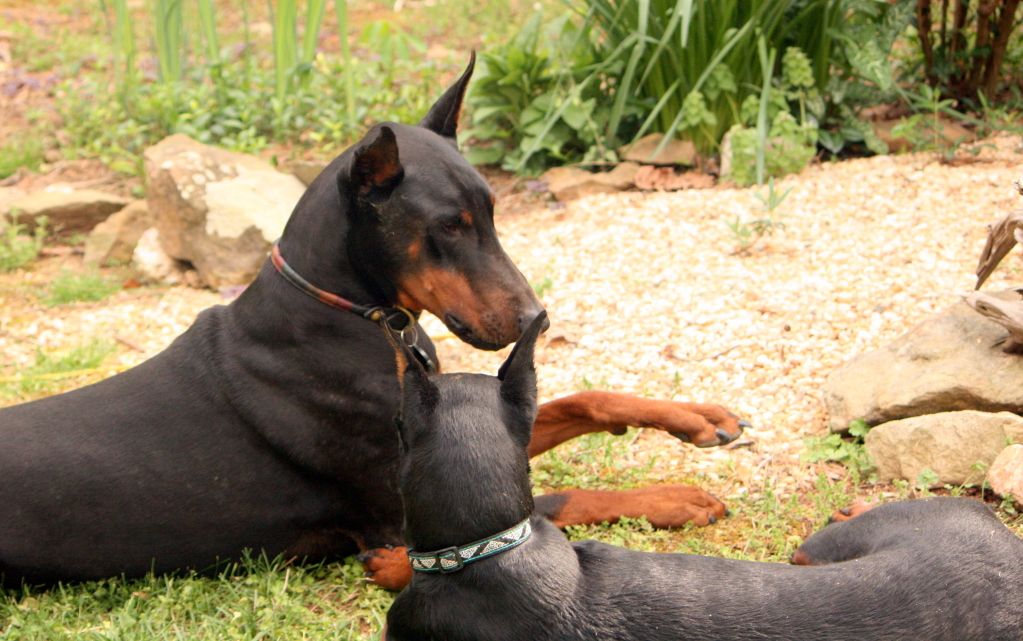 It's just too much trouble to get up!