Discussion Starter
·
#1
·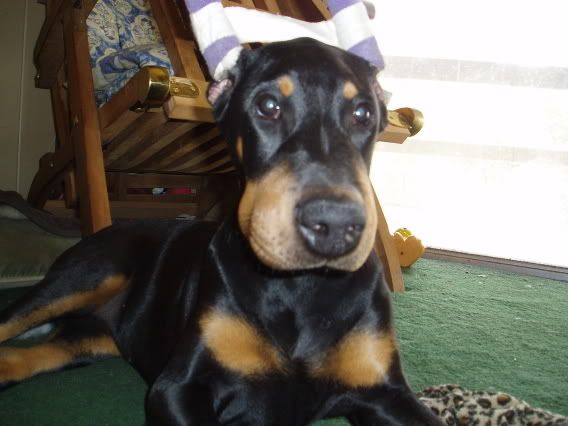 Today Mensa got stung by a bee (I think). Notice her swolen face, this is after most of the swelling went down. I noticed her swolen face, and took her to the Vet, thinking it was serious. The Vet sees this all the time, not really much of a problem. She says one of her Dobies got stung like Mensa when he was about Mensa's age.
She treated her with Benadryl, and I picked up some on the way home for when this happens again. And it WILL happen again! She's just that kind of dog.
She's all better now (8 hours later), her face looks normal, but I was worried there for a while.