Discussion Starter
·
#1
·
Hey!
Sorry I dropped off the face of the planet
I'll update on how myself and Amadeus have been later, but for now, I really wanted to post this up because I was pretty appalled and need doberman talk's help.
we were in the petstore grabbing food for Amadeus, and we went to look at the puppies that were there for sale (just because we always do). I was wandering down the aisle and I noticed... a little DOBERMAN puppy.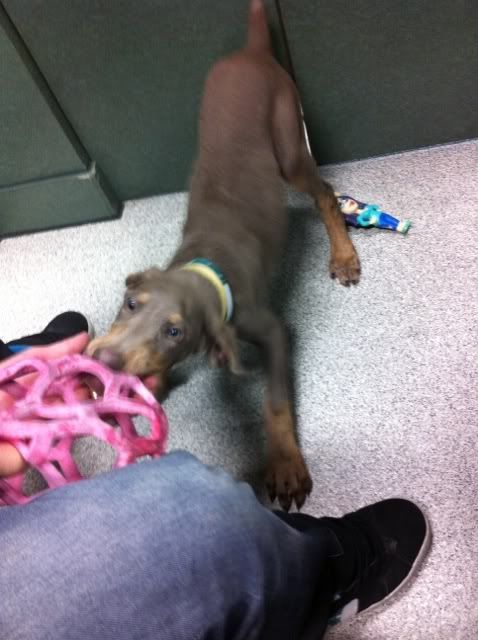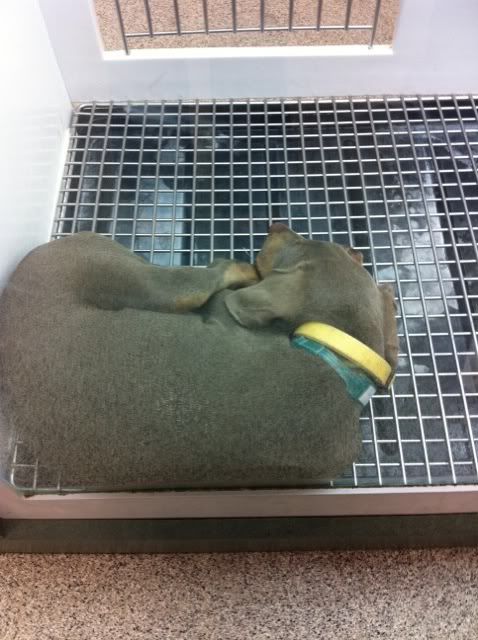 This beautiful little girl is only 11 weeks old. We took her out and played with her and she was SO ADORABLE. I wanted to take her home so bad but with work and Amadeus (she's not even 3 yet) a puppy would be too much for me to handle.
She was so playful and good tempered and it broke our hearts to leave her in the pet store and not take her home. But anybody in the TAMPA FLORIDA area : if you're looking for a doberman, please check this girl out. I can't stand the fact that she's in a pet store (are they even allowed to be sold in there??) and she was purebred AKC with papers.
She doesn't deserve to be in a little pet store cage with the rest of those dogs.
Is ANYBODY looking for a pup in the Tampa area? If you are, respond here or shoot me a message and I'll tell you the location she's in.