Discussion Starter
·
#1
·
Friday night I received an e-mail from a gentleman who said he had to find a home for his 5-1/2 months old male Doberman and didn't have a lot of time. I immediately responded to him. On Saturday morning, I received an e-mail from him that said he didn't get my e-mail until later on as it went to his spam folder and that he had taken "Kai" to the Atlanta Humane Society in Atlanta, Georgia.
He said he had rescued Kai from a friend of his that kept him in his crate 12+ hours a day so that Kai was urinating and defecating in his crate. The only outside time he got was out on the friend's balcony at his apartment - still walking around in his own waste.
He said he had to rescue him, feed him properly, and housetrain him, but he has health issues and couldn't give him the exercise he required. He had contacted two Doberman rescues here in Georgia (supposedly.) He said one told him they had a foster home, but every time he asked when he could bring Kai to it or they could pick the pup up, they wouldn't respond until they told him that they did not have a foster home.
As far as I know, "Kai" is at the Atlanta Humane Society (contact info below,) and his intake date was probably Saturday. I don't know anything else about him other than what this guy told me, but I attached the photos I was sent: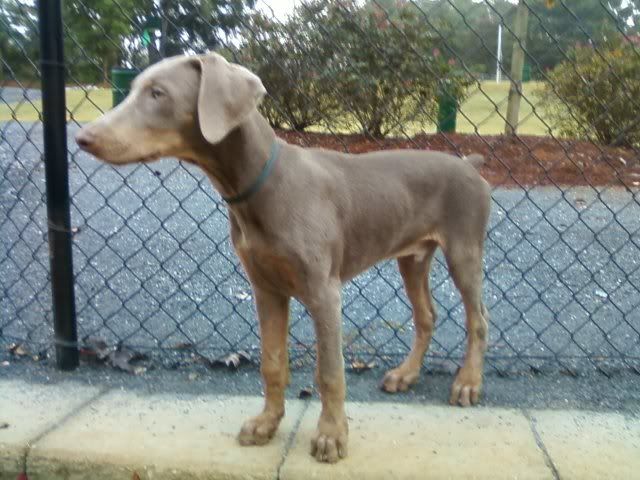 Atlanta Humane Society
Atlanta Humane Society - Atlanta Pet Rescue & Pet Adoption in Georgia ? AHS
981 Howell Mill Road NW
Atlanta, GA 30318
Animal Admissions: 404.974.2800
Adoption Counselors:
404.974.2827
404.974.2829