Discussion Starter
·
#1
·
Lady's health has done a backslide on me, I thought she was getting better, but I was wrong. I've not only been batteling the eye infections, but also her skin problems. Her skin hasn't been to bad untill these past few days, she's chewing so bad that she's opening sores, and now the skin problems are growing. She had a small "raw" spot on the top of her rump, now it's traveling up her back. I'm beginning to think that the vet didn't do so well on his skin scraping and diagnosis of it not being mange. I'm taking her to another vet that I really have had good experences with. We didn't take her there at first because he has a "grudge" against our rescue organization....but lol he doesn't know I'm also a member so he treats me like a real client. I'm going to get a second and hopefully better opinion on her eye and another skin scrape. If she comes back neg. for mange then we'll do an allergy panel. I think whatever is wrong with her skin is also affecting the eyes, because as soon as her skin got worse the infection started to come back. Can dogs be allergic to cats? The kitten has been here for a while, almost as long as Lady has, but I'm just wondering.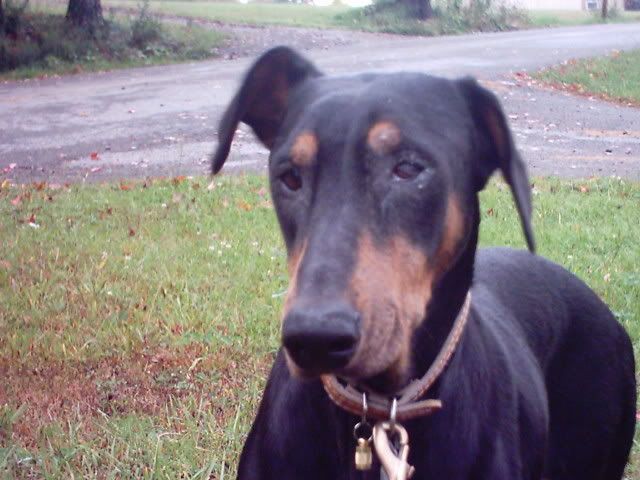 If you look at her right eye...that's the bad one, you can see how the skin is raw and crusty looking.
Here are all three of my monsters, their resting after a long morning of destroying toys and making my living room look like a pillow exploded lol.