When it's hot where I live, we head to the Dog Beach to cool off.
While the other Dobermans on this site are busy doing things like earning Show Ribbons, Canine Good Citizen status, Therapy Dog ratings, and tracking duties, we're hanging out at the beach.
Mensa (sitting), Katie (on the table) and Toby the Labrador.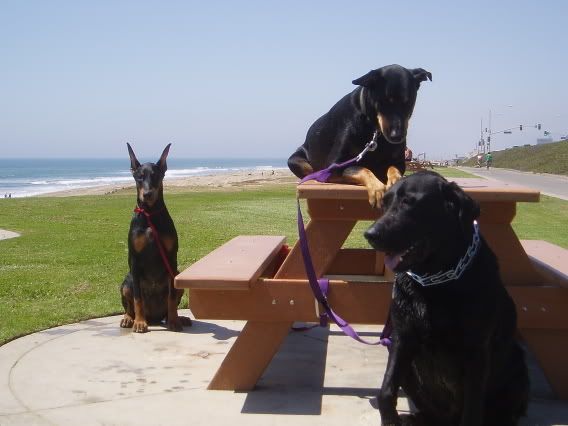 Mensa is turning out to be a pretty good stick-fetcher. Natural talent, you can't coach this.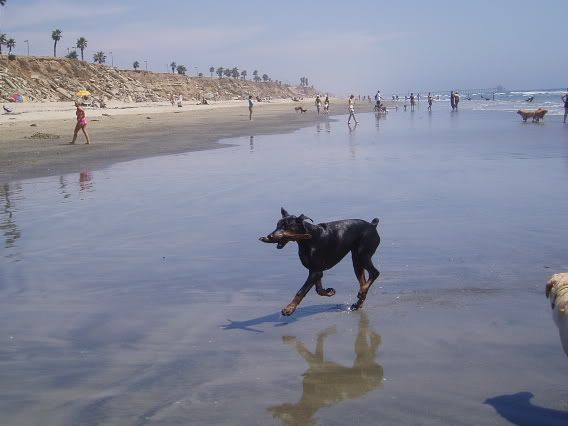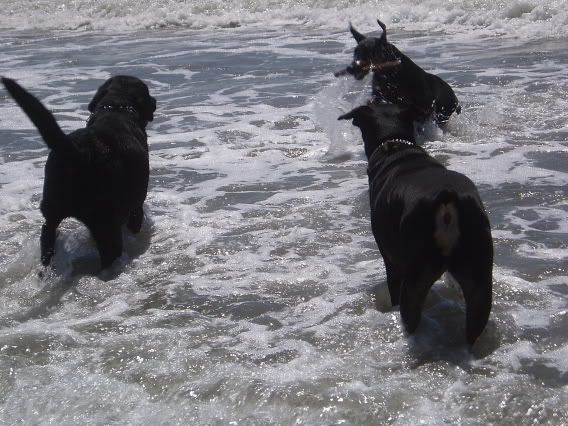 Showing the Labradors how to retrieve:
Toby always finds himself singled out for harassment: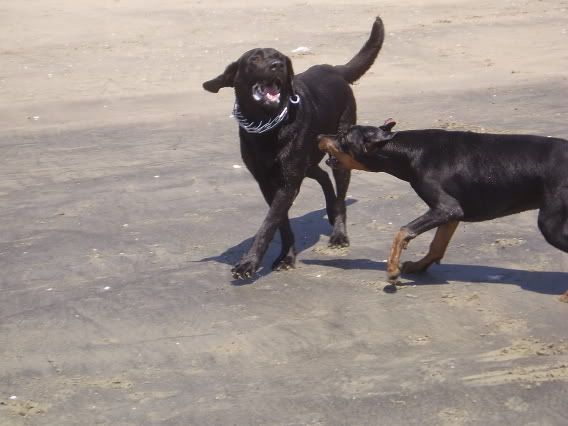 Mensa's getting big. She's 27 weeks, and 69lbs (31kg).