We have all seen pics of the War Dog Memorial (and for those not planning a trip to Guam soon, there is an exact replica at the Univ. of Tennessee Vet school), and assorted paintings/prints/sculptures.
Lets post pics of what we have come across in our travels....
This happens to be in right around the corner from me at a local public safety office: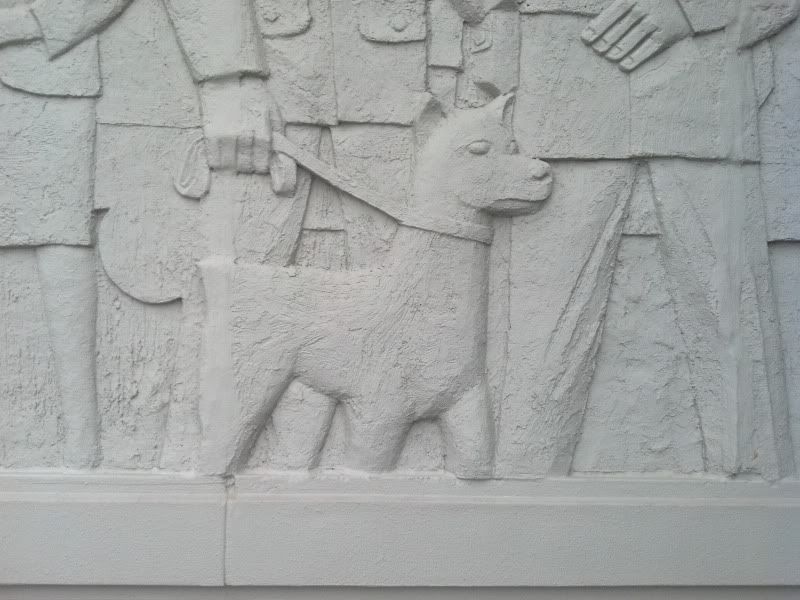 I am fairly sure this is a Dobe, I am unsure as to the meaning of the Cowboy...but hey, its all about the Dobe!